#1 Budapest
In my opinion, mentioning Budapest among the best capitals for digital nomads in Europe is a must! For me, the city is THE best capital for digital nomads! The Hungarian capital has fast Wi-Fi, relatively low costs of living and a strong community of location independent people. You will also find here the perfect mix of big city flair full of history, and nature. Trails and incredible landscapes make sure you will live in the perfect environment for a great work-life balance.
Personally, I love beautiful cities where I like to get out my camera. Budapest has so many photo spots that I couldn't do otherwise: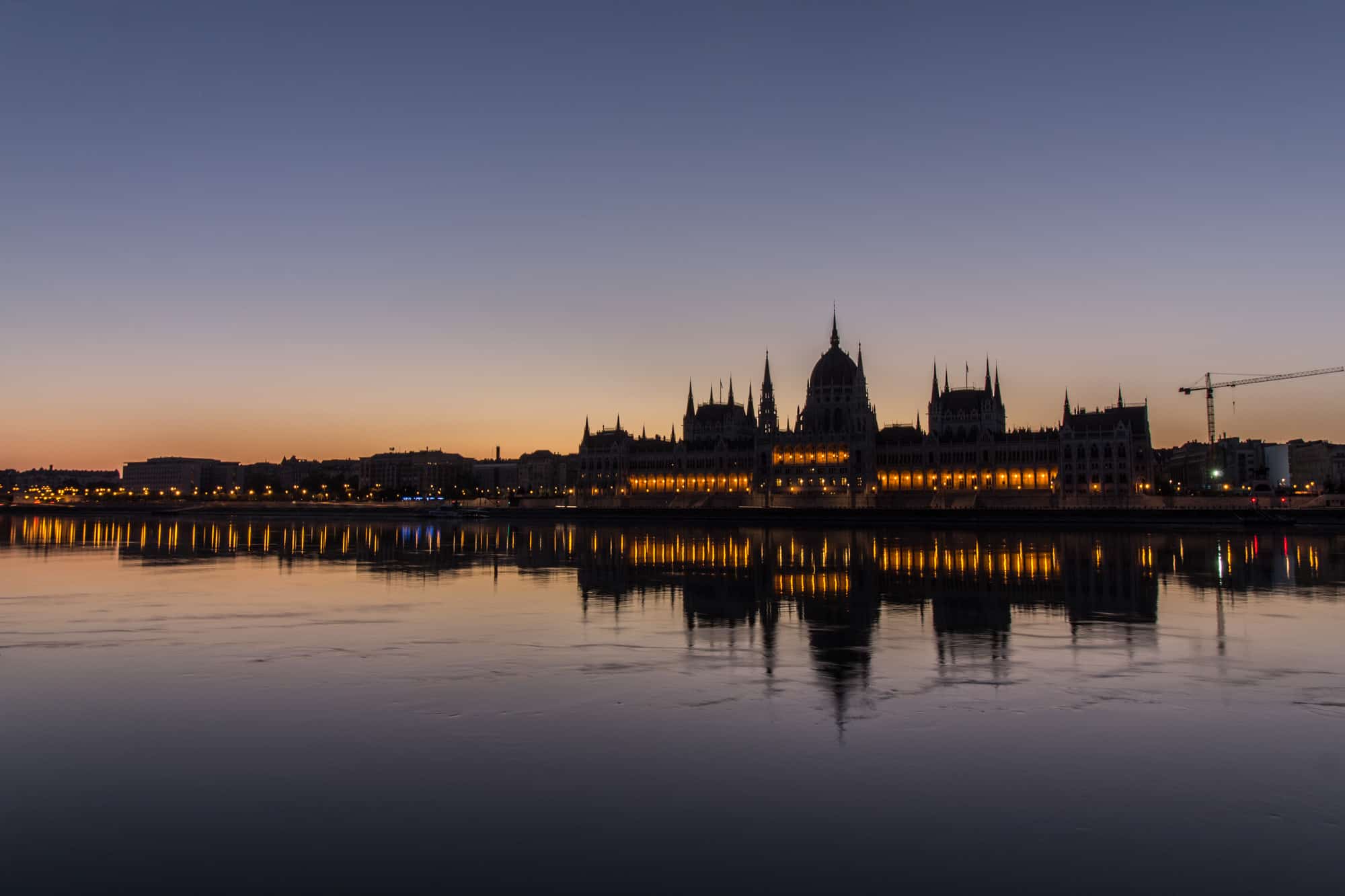 If you want to spend time in a stunning city in Europe but you don't have a large budget, Budapest is your place to go!
#2 Bucharest
Probably, this should be the number one here, if it was only about working online. Just look at the screenshot from ImpactHub in Bucharest:
But for me, a great city for nomads need to have more than good Wi-Fi. Yes, Bucharest has got a point by being super cheap for a European country.
But I didn't feel "it". There were no places where I was like "I want to sit here forever and just enjoy this amazing view!". There were no photo spots. My Instagram feed was showing photos of other cities while I was in Romania.
If you want to get a lot of work done and not get distracted by things to do and places to visit, Bucharest is your place to go!
#3 Lisbon
When I was in Lisbon 1.5 years ago, it was exactly the opposite of Bucharest: slow Wi-Fi, but incredibly beautiful. The big plus is its location right by the ocean and the river Tagus. Therefore, I will probably give Lisbon a second chance in September 2018 and move there for a few weeks. I hope Wi-Fi speed has improved since my last visit.
Have you ever been to Lisbon? How did you like it?
#4 Berlin
For me, Berlin has always been a city where I went for conferences (like the DNX) and trade fairs (like the ITB – the international tourism fair), which is why I do not have photos from Berlin. But it is well known that the German capital is one of the hotspots for digital nomads in Europe. Therefore, I really wanted to mention the city in this listing.
The main reason to choose Berlin as your base is probably the strong nomad community. You will find a similar community in Tarifa, Las Palmas, or Barcelona.
#5 Copenhagen
Copenhagen had fast Wi-Fi and is great places to take photos. For me, the Danish capital is even more beautiful than Stockholm. But every place seems to have a catch. In Copenhagen, it's the prices! For nomads traveling on a tight budget, this is probably not the best place – at least not for a longer stay.
Everybody will have an amazing time in this beautiful city!
These were my recommendations for the five best capitals for digital nomads in Europe! Which one do you like most?