Freelancing is one of the fastest, most affordable, and easiest ways to get started working from home or on the road, especially if you offer services in a skill you already excel at. In some ways, freelance sits in between entrepreneurship and employment. In freelancing you're self-employed, but the work is contracted by a business and can be steady and regular like in a job.
Now we will be talking about a couple different ways you can make money as a freelancer.
#1 Copywriter

Freelance writing is one of the ways many people start their freelancing journey with. You might not realize how many different types of freelance writing jobs there are. From journalism to copywriting, blogging to ghostwriting, there are writing jobs for every temperament and type of experience. Content creation is huge.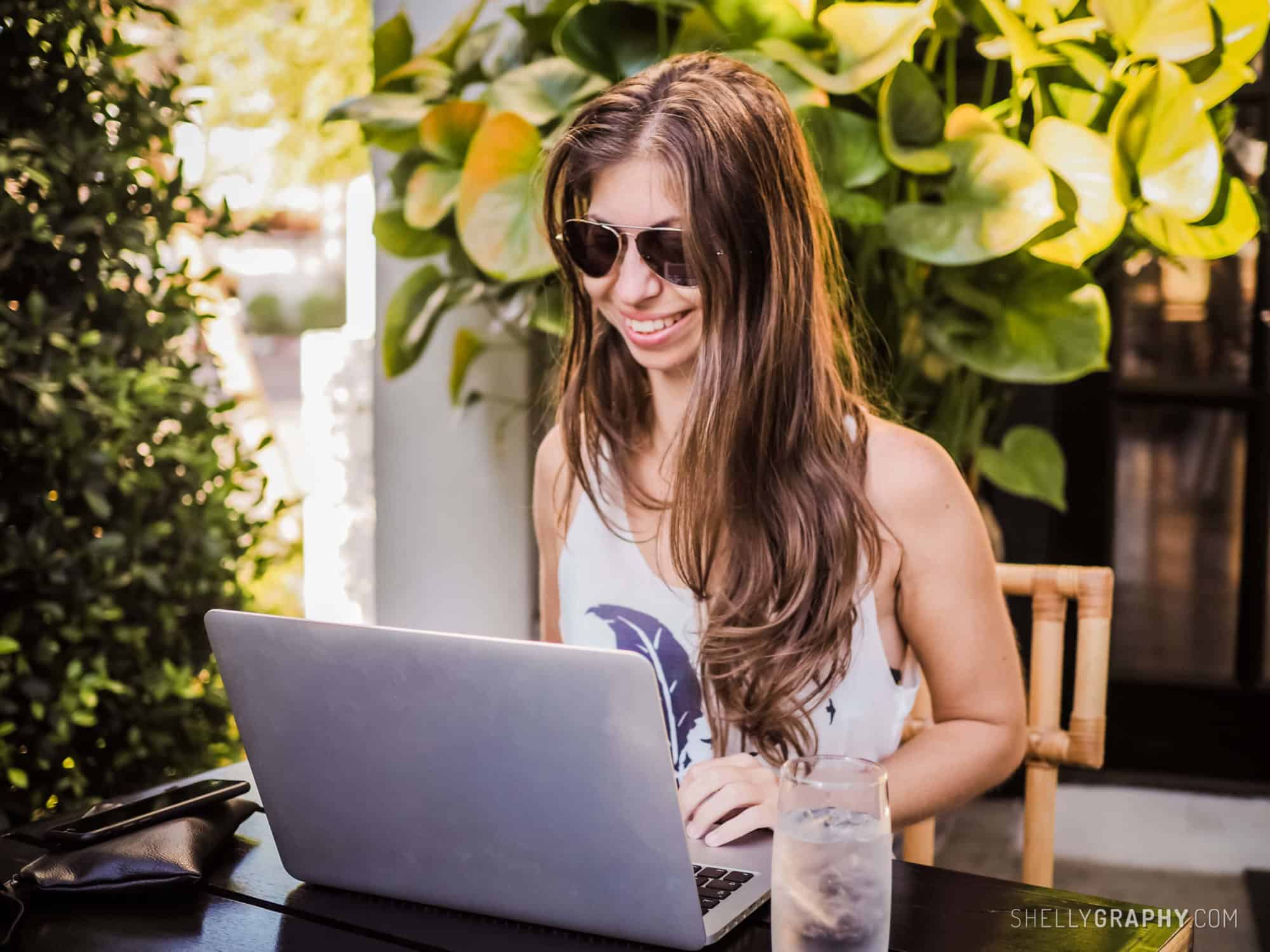 Some skills you need to be an effective writer are as follow develop different writing styles like casual writing and formal copywriting. Casual writing is more conversational, your goal is to be engaging. While formal copywriting is often dependent upon strict rules that you must follow to complete the project.
You can find jobs as a copywriter in these sites:
#2 English Teacher
For years now, English teachers have been in demand in almost every country in the world where English is not the native language. The good part is jobs have always come easy for native English speakers. The bad part is the pay is relatively low compared to Western standards. However, becoming a freelance English teacher can earn you a much higher income than being employed.
To teach online successfully, you'll need a good broadband speed, Skype or another tool like Zoom, a webcam and headset, and – if possible – a TESOL/TEFL certificate. Generally, it's also important to be a native English speaker. I do know of a some Germany who still got work as English teachers but it's definitely more difficult if English is not your first language. 
You can find jobs as English Teacher in these sites:
#3 Graphic Designer
The graphic designer's job is to effectively communicate the intended message of the project at hand visually to a specified audience. Designers do this by arranging type, symbols, color, and imagery to create a brand "feel" related to the business they are working with for the project at hand.
Usually, graphic designers work on projects involving: social media banner designs, business cards, brochures, flyers, folders, print advertisements, postcards, logo design, and more.
The most crucial thing that clients are looking for when it comes to hiring a designer is a quality work portfolio for them to see. If you put together a great portfolio full of at least 4-6 beautiful pieces, it should be enough to get you started.
You can find jobs as Graphic Designer in these sites:
#4 Photographer
What if you love photography so much you wish you could do it for a living? I mean, you actually get paid for your photos! But you only work for yourself, selling each photo or a set of photos. That is freelance photography.
To start getting jobs as a freelance photographer, you need a portfolio. It will show samples of your work. Even if you have never had photos published or publicly displayed, you can start a portfolio of your best work and then add to it if you win photography contests or start receiving paid work.
The best thing about photography is that you can either earn money by freelancing or by distributing your work among the biggest stock photography platforms to make passive income.
You can find jobs as Photographer in these sites:

#5 Virtual Assistant
Simply put, a virtual assistant provides support services from a remote location. The type of services offered can include everything from simple administrative tasks to complex social media campaigns.
One of the great things about the VA profession is that so many diverse backgrounds translate well to virtual assisting. Of course, anyone with admin or clerical experience likely knows a few tricks of the trade to providing standout professional support, but teachers, stay-at-home parents, human resources pros, paralegals, nurses, and accountants possess many of the traits needed to succeed, too! And that's just a short list.
It's much easier to find potential clients, land jobs, and establish yourself as an expert when you're focused on a particular group. And becoming an expert is what you should be aiming for. As an expert, you can command higher rates and will have clients seeking out your services rather than you constantly tracking down your next gig.
You can find jobs as a Virtual Assistant in these sites:
#6 

Web Design

Web designers are individuals tasked with combining both creative and technical elements into a user-friendly, effective, and efficient package. In other words, a web designer must have a strong sense of what aesthetics a target audience will respond to, along with the technical expertise necessary to make the website functional and scalable.

With regards to a formal education, no single degree stands out as an absolute necessity to become a web designer. This means that even if you've started (or finished) a degree outside of the purview of web design, you can still learn the skills necessary to succeed in the field. That said, having a bachelor's degree in computer science and/or graphic design will often put you a step ahead of other self-taught artists who are competing for the same jobs.

You can find jobs as a Web Designer in these sites:
#7 Translator
If you're fluent in two or more languages, then the sky's the limit for you and your budding translation service career. The latest American Translators Association survey on compensation reports that the normal, self-employed freelance translator working full-time in America typically earns about $50,000 annually, and that's with most of his translation work done over the Internet.
Translation Tips and Tricks for the Beginning Translator:
Find your niche! It's not only much easier to translate something that you really understand it also makes you faster. And fast means you earn more money since most of the translation jobs are paid per word. But even if you manage to get a job with an hourly rate your client will be happy with you if you delivered quickly. And only happy clients come back with more jobs. Additionally, you can really stand out from the crowd as an expert like this. I, for example, have to websites in my two niches that I positioned myself as an expert: The Travelling Translator & The Crypto Translator.
Networking is the key! As soon as you find your niche go to as many events as possible – meetups, conferences, trade shows. Talk to potential clients, give them your business card, meet fellow translators or language experts (and please don't fight each other! We live in the era of collaboration!). Even if those potential clients don't have a job for you now, they might have one in the future. And then they will think of you! And who knows what plans your fellow translators have. Maybe one needs a proofreader in exactly your niche. Voilà! Let the magic happen and work together!
You can find jobs as a Translator in these sites:
#8 Social Media Management
Over 90% of marketers use social media to attract new business, but less than 15 percent are confident in their execution. That has opened a huge market for interested freelancers. Everyone from bloggers and direct sales consultants to large brands is looking for social media managers. And, even better news, a formal degree is rarely required to be a remote social media manager.
Some of the tasks you may be able to offer your clients:
Scheduling social media updates

Sourcing viral content for sharing

Community growth & outreach

Responding to customer service issues

Reporting on reach, traffic & growth

Creating social media images

Setting up profiles in new networks

SEO – yep, social updates need keywords too

Sharing popular posts & sales pages on a regular basis

Paid advertising
Some basic skills you will need:
Grammar – trolls love to call out misspellings and grammar errors, you need great grammar to ensure your client looks professional at all times

Research – social media is so much more than broadcasting your own stuff, you will need to know where to find great viral content to share in addition to your client's stuff

Time management – every freelancer needs to be motivated and accountable

Great customer service – if you want to be the face voice of a business, you need to treat their customers with the utmost respect at all times
You can find jobs as a Social Media Manager in these sites:
You should also check the dashboard of Travel Zoo. The guys set up a job board that only contains remote working options!
Let me know how it's going and if you found your ideal freelancing business that allows you to live a life of freedom.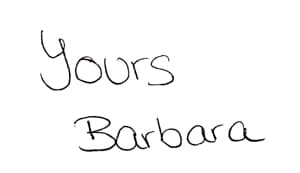 Subscribe to my newsletter
so I can keep you posted about my life of travels and as a digital nomad! You will never miss a new blog post, a new ebook or where my next adventure is going to bring us. Because it's never going to be boring!